Blocked Drains Plumbers In Sydney
Same Day Service Guarantee
We'll arrive within 90 mins or you get $100 off!
We offer a 10% discount on all of our plumbing services to pensioners 
$0 call out on all jobs.
And if your problems not solved IT'S FREE! 
Blocked Drains Plumber in Sydney
Dealing with water overflow at home or a tricky blockage at the office? If you're not sure where it's coming from, don't worry! We're here to solve your Sydney blocked drain issues.
Our Blocked Drains Sydney Services
Emergency Drains takes pride in being the best solution for blocked drains in Sydney.  Our commitment? Rapid, reliable and robust  fixes for all your drainage needs on your property:
Toilets

Laundries

Bathrooms

Kitchen sinks

Outdoor areas of residential, commercial or office spaces
When it comes to addressing drainage issues, we excel in a range of services, including pool skimmer box replacement, ensuring your plumbing problems are handled quickly and effectively. Our comprehensive solutions include:
Quick Overflow Solutions – Say goodbye to stagnant or overflowing stormwater drains in no time.
Toilet Troubles – We specialise in tailored solutions for stubborn toilet blockages.
Sewerage Surveillance – Our expertise extends to sewerage pipe inspections, cleaning, repair and relining.
Advanced Pipe Relining – We provide quick, non-invasive fixes to repair broken or leaking pipes.
Round-the-Clock Response – With 24/7 emergency services, we're here to make sure a blocked drain in Sydney doesn't disrupt your day.
Maintenance & More
Curious about what causes blocked drains in Sydney? Need regular maintenance? Look no further! Our knowledgeable team is here to help. From fixing everyday issues to preventing problems, we've got you covered. Plus, kick things off with a complimentary CCTV inspection of your blocked drain sewers! For more information and a free quote, call us at 1300 524 474 or check out our services on our website
Our Other Plumbing Services
CCTV Drain Camera Inspection
Get a close-up look at what's causing your drain troubles. Our small camera, connected to a monitor above ground, allows us to identify, address and verify blockage solutions.
High-Pressure Water Jetting
The ultimate blockage buster! This tried-and-true method ensures a clear flow, whether you're dealing with stubborn blockages or minor clogs.
No-Dig, No-Mess Pipe Relining
Discover damage? We offer a hassle-free pipe relining solution. Insert a new PVC lining and secure a flawless drain with minimal disruption.
Why Choose Our Expertise for Blocked Drains in Sydney
Experience You Can Trust
With over a decade of expertise, our drainage plumbers are prepared to handle any challenge.
State-of-the-Art Equipment
Our tech-savvy vehicles come equipped with the latest in drain-clearing and locating technology for quick and sustainable solutions.
Blocked Drain Plumber Sydney Specialists
Blocked drains aren't just inconvenient but a health hazard. As your local blocked drain plumber in Sydney, we offer comprehensive solutions for both residential and commercial spaces.
Transparent Pricing
We believe in clarity. You'll receive a detailed quote before we commence any task, and with zero call-out fees, if we don't resolve the issue, it's on us!
Top-Notch Professionalism
Blocked drain tasks require an expert touch. You can trust our qualified plumbers to consistently deliver excellent service.

Our Plumbers Are Fully Equipped For The Job!
Our vehicles are fully equipped with all the latest drain clearing and locating technology.
This enables us to not only find the blockage more efficiently but also provide long term solutions to eliminate the problem for good.
Blocked drains should be done by a qualified expert plumber to get the job done properly and safely.
To repair or replace your sewer line damage without damaging your driveway or lawn, we recommend our pipe relining service!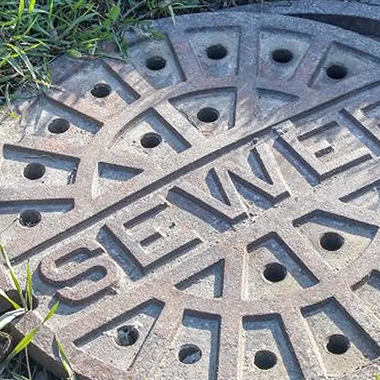 24 Hour Emergency Plumber
Our 100% Workmanship
Guarantee
All our plumbers are specialists in clearing blocked drains in or near your home or commercial property. Our plumbers will diagnose and utilises proven clearing techniques and will have your drain unclogged in no time.
We offer a Free CCTV Inspection on every blockage!
We clear slow running or blocked drains in the Sydney area. Our plumbers use hygienic methods and modern tools to unclog all types and sizes of drains.
So whether you have an emergency or general maintenance plumbing – we are open 24 hours.
Call now on 1300 524 474 and we will clear and repair your drains fast!
$0 Call Out Fee and if the problem is not solved, it's FREE!
From our residential and commercial Sydney customers.