The Best Pipe Relining Plumbers In Sydney
We offer a 10% discount on all of our plumbing services to pensioners 
$0 call out on all jobs.
And if your problems not solved IT'S FREE! 
If your home, office, or property constantly struggles with damaged or blocked pipes – our pipe relining service at Emergency Drains is perfect for you. Our pipe relining experts can travel to all our locations in Sydney to look at and repair your pipes.
Pipe relining is the latest technology for fixing broken pipes, that are located on your property underground. 
Instead of using the old traditional way of excavating your property to allow diggers to dig up the old broken pipe, there is a method we can use to reline your existing pipes. This means – no digging involved! No excavation equipment and no mess. 
Our pipe lining experts will come and inspect your sewer line without damaging your driveway. You can rely on our experienced plumbers to repair your broken pipes.
How Pipes Are Professionally Cleaned and Relined
Pipe relining is the latest technology for fixing broken pipes that are embedded underground on your property. Rather than the traditional method of excavating your property to dig up old, broken pipes – the process of pipe relining allows for us to reline your existing pipes. 0 excavation, 0 digging, 0 mess.
How Does Pipe Relining Work?
Our sewage pipe relining method at Emergency Drains involves inserting a pipe liner into the existing drain pipe. The liner then becomes permanently fixed to the surrounding pipe – essentially replacing the pipe from within. Therefore, the pipe is stronger and more durable than your old plastic or clay pipes. 
Pipe relining is faster, highly reliable, saves money, and time when compared to replacing traditional pipes which involve digging and excavation.
At Emergency Drains, we are so confident in our ability to install high-quality and long-lasting pipe relining that we offer a 30-YEAR WARRANTY on all Sydney pipe relining installation! 
If you're in need of a Sydney pipe relining service, or are unsure about the condition of your pipes – let the expert plumbers at Emergency Drains help and advise you with the best possible option. Get in touch with us by calling 1300 524 474 for a FREE consultation. Alternatively, visit our site to learn more about Emergency Drains and the services we provide. 
Pros:
No digging required
Job completed same day in most cases
Cost-Efficient
Relined pipes are more durable and last up to 50 years
Environmentally friendly
Cons:
Not always possible to perform
If the job is not done correctly, roots can grow through
Pipe Replacement Pros and Cons
Pros:
If the pipes are close to the surface, excavation could be the cheaper option
Pipe replacement could be the only option under certain circumstances
Cons:
Messy
Loud
Takes a few days to complete
Costly due to the number of materials and plumbers needed
PVC is used and only has a 1 year warranty
Is Pipe Relining Worth It?
After looking over the pros and cons of each method, it's pretty clear who the winner is out of the two. Pipe relining has a lot of benefits compared to the alternative and most of the time, it is the best option when your pipes have been compromised by tree roots or cracking due to old age.
Still, drain excavation could be the only option if your pipes are severely damaged or crushed. Pipe relining is a great option if your pipes have been cracked by tree roots but in rare cases, pipes can be badly damaged by them to the point of no return and pipe replacement, in that case, is the only option.
If you're not sure about the condition of your pipes, call us today to schedule a FREE consultation at 1300 524 474! One of our specialised pipe relining plumbers in Sydney will be able to help and advise you with the best possible option.
6 Step Pipe Relining Process
1. Identify the problem. We need to identify what exactly is causing the blockage or the issue with your pipes. We use a CCTV camera to see the actual problem.
2. Clear your drain. Before we can reline the drain – we clear all blockages and clean the pipe using a high-pressure water jetter to slice through tree roots and foreign objects.
3. Prepare the liner. We prepare a custom section of epoxy filled resin liner. The liner and a bladder is inserted into your old pipe and moved into place to cover the affected area.
4. Inflate the bladder and cure the resin. The bladder is expanded using air. This forces the epoxy lining to cover the inside of the pipe. It is left to cure and harden to create a brand new pipe within your existing pipe.
5. Deflate and remove the bladder. The bladder is deflated and removed. Your new relined drain is ready!
6. Final inspection. We inspect the pipe using a CCTV camera to ensure your relined drain meets our high standards.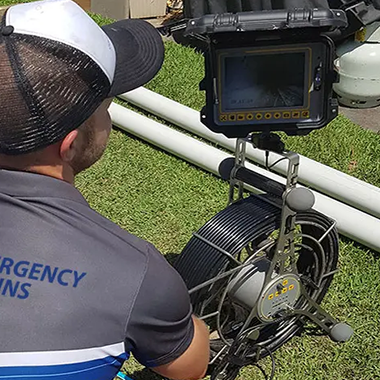 How Much Does Pipe Relining Cost?
Pipe relining is a long-lasting and proven drain repair technology with costs starting from $500 to $800 per metre. It's important that you consider additional factors such as length, width or number of ends when weighing up your options for how much it will cost since the final price depends on those details!
One of the most significant factors in pricing your pipe relining job is the diameter. The larger a section that needs fixing, the more epoxy-resin and the liner we have to use as well as the extra time needed for installation due to its size–and higher cost per inch comes with these increased dimensions too!
How long does pipe relining last?
A relined pipe is unlikely to corrode naturally with time so easily. The adhesive used in place of the rubber couplings will last for decades. The durability, longevity and low cost of a relined pipe makes them one of the best investments you can make for your home. It's predicted that most will last 50 years or more!
We are so confident in our product and procedure that we have a 30-year warranty on our pipe relining installations. For a FREE quote, contact your local pipe relining Sydney plumber today.
Emergency Drains is a locally-owned and family-operated plumbing business in Sydney. Our team of experienced and professional plumbers travel all over Sydney to fix plumbing and drainage issues, no matter how big or small. Our 24-hour service saves many homes and businesses, year after year. If you're in need of a drain plumber or plumber Sydney service, call us today on 1300 524 474!
At Emergency Drains, we take pride in our ability to go the extra mile to make sure our trusted customers are 100% satisfied with our workmanship. Our plumbers at Emergency Drains take priority in listening to your plumbing problems and finding the most effective, timely, and cost-reducing solution. We understand that plumbing and drainage issues can be stressful – that is why our Sydney plumbers will always get the job done professionally, respecting your property and possessions to keep you at ease.
If you're searching for an emergency plumber Sydney, get in touch with the experts at Emergency Drains!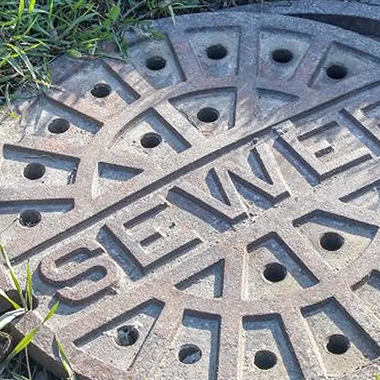 24 Hour Emergency Plumber
Our 100% Workmanship
Guarantee
All our plumbers are specialists in clearing blocked drains in or near your home or commercial property. Our plumbers will diagnose and utilises proven clearing techniques and will have your drain unclogged in no time.
We offer a Free CCTV Inspection on every blockage!
We clear slow running or blocked drains in the Sydney area. Our plumbers use hygienic methods and modern tools to unclog all types and sizes of drains.
So whether you have an emergency or general maintenance plumbing – we are open 24 hours.
Call now on 1300 524 474 and we will clear and repair your drains fast!
$0 Call Out Fee and if the problem is not solved, it's FREE!
12 Reasons Why More Sydney Locals Choose Us
From our residential and commercial Sydney customers.